Finding The Right Surface Doesn't Have To Be Hard
Create Your Dream Space With Rubber Safety Surfacing Solutions
The Softroc® Advantage
Safe and Stylish Outdoor Rubber Surfacing for Your Home
Worried about your kids slipping and hitting their heads on a hard floor? Unlike other surfaces, Softroc® is skid-resistant and safe for anyone. Its soft, porous surface prevents water accumulation on pool decks and patios and is extremely shock absorbent, which decreases the risk of injury in the event of a fall. Softroc is frequently used as a non-slip pool deck to provide a safe surface for you and your family.
Making the World a Safer, More Beautiful Place One Surface at a Time
Choosing the right surface that's durable, safe and stylish shouldn't be difficult.
Softroc®'s distinctive and cutting-edge safety surfacing applications are endless. We're confident we will exceed your expectations. Let us create the outdoor spaces you love to enjoy.
Featuring the highest-grade materials and fast, professional installation, our rubber paving solution is a cost-effective and safer alternative to traditional flooring. Unlike most concrete overlays, Softroc also makes your surface more heat-resistant.
Create your residential paradise with Softroc!
Softroc® Applications
Unlimited and Imaginative Surfacing and Design Potential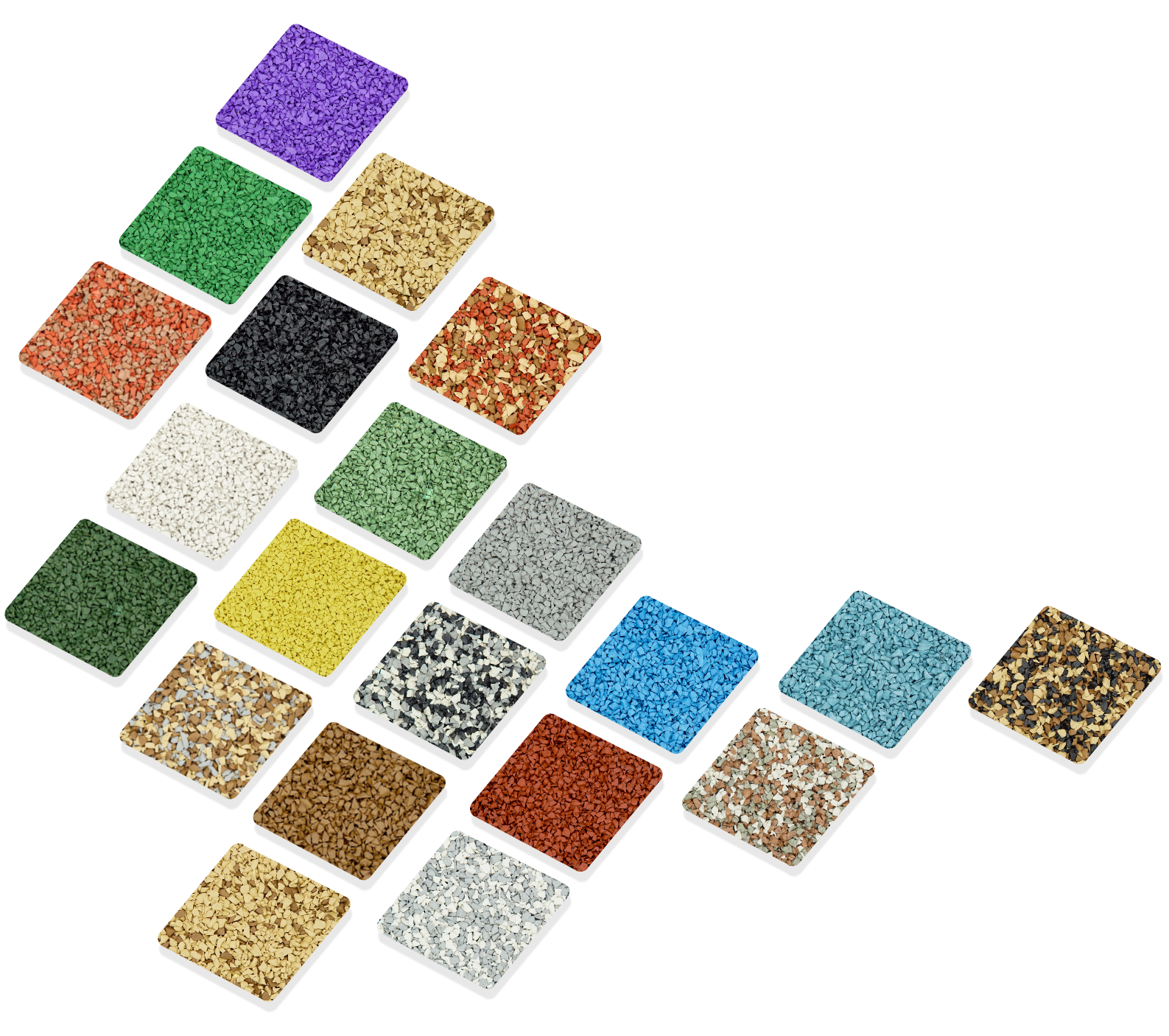 Upgrade Your Space in 3 Easy Steps
Here's how you can make your space more stylish and enjoyable:
Fill out our contact form and one of our representatives will contact you to discuss any questions you have.
If you are ready for an estimate of your space, our rubber paving team is more than happy to discuss your ideas.
3
Get Your Rubber Surfacing Installed
Our professional installers will mix your colors and hand trowel your new rubber floor on site to create your dream space.
Industry-Leading
Rubber Safety Surfacing
Softroc® is the perfect combination of flexibility, safety and durability.
We are committed to developing innovative ways to make the world safer and more beautiful.
Why Choose Softroc®
Rubber Surfacing
A Safe and Permanent Solution for Your Residence
Softroc® is one of the fastest-growing companies in the rubber surfacing industry. With more than 30 years of installation experience, Softroc is the gold standard for rubber safety surfacing.
Our rubber floor solutions offer unparalleled safety and style that won't compromise your budget. We offer three primary financing options under affordable monthly payment terms through Service Finance. One option is a 12-month, no-interest plan.
Highest-Quality Products and Service
All Softroc® materials have ISO 9002 certification and have been tested by the National Sanitation Foundation (NSF). We uphold the highest standards to provide concrete overlay solutions that meet customer needs and applicable regulatory requirements.
Contact your local Softroc® to learn about warranty options for your new rubber surfacing! 
What Our Happy Clients Are Saying
Interested in Franchising?
Get My Free Softroc® Consultation
Get My Free Softroc® Consultation
"*" indicates required fields