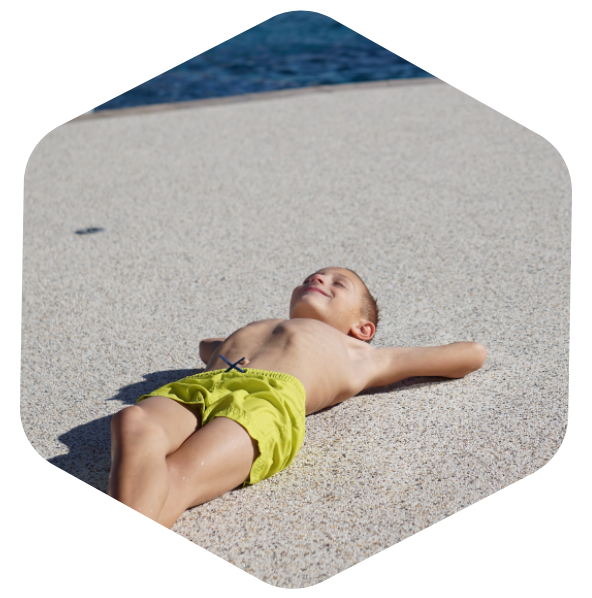 The Softroc® of Southern Utah Advantage
Top-Quality Surfacing for Indoor and Outdoor Spaces
Safety is your priority, as it is ours, which is why Softroc® is designed to be slip-resistant, especially when wet. No more worrying about your loved ones running and slipping around the pool on your vacation. Softroc® rubber pool deck in Southern Utah gives you a safety surface that works, looks beautiful, and keeps everyone safe.
Finding the Right Surface Doesn't Have to be Hard
At Softroc® of Southern Utah, we are focused on details that produce excellence. We continuously improve our concrete overlay and rubber driveway in Southern Utah products and installation techniques to ensure we meet the highest industry standards.
No matter the look, feel, or theme of your ideal space, our local team can get it done for you. We enjoy being creative and inspirational as we create places people can feel safe and comfortable and enjoy for years to come.
Softroc® Applications
The Premier Choice in Most Settings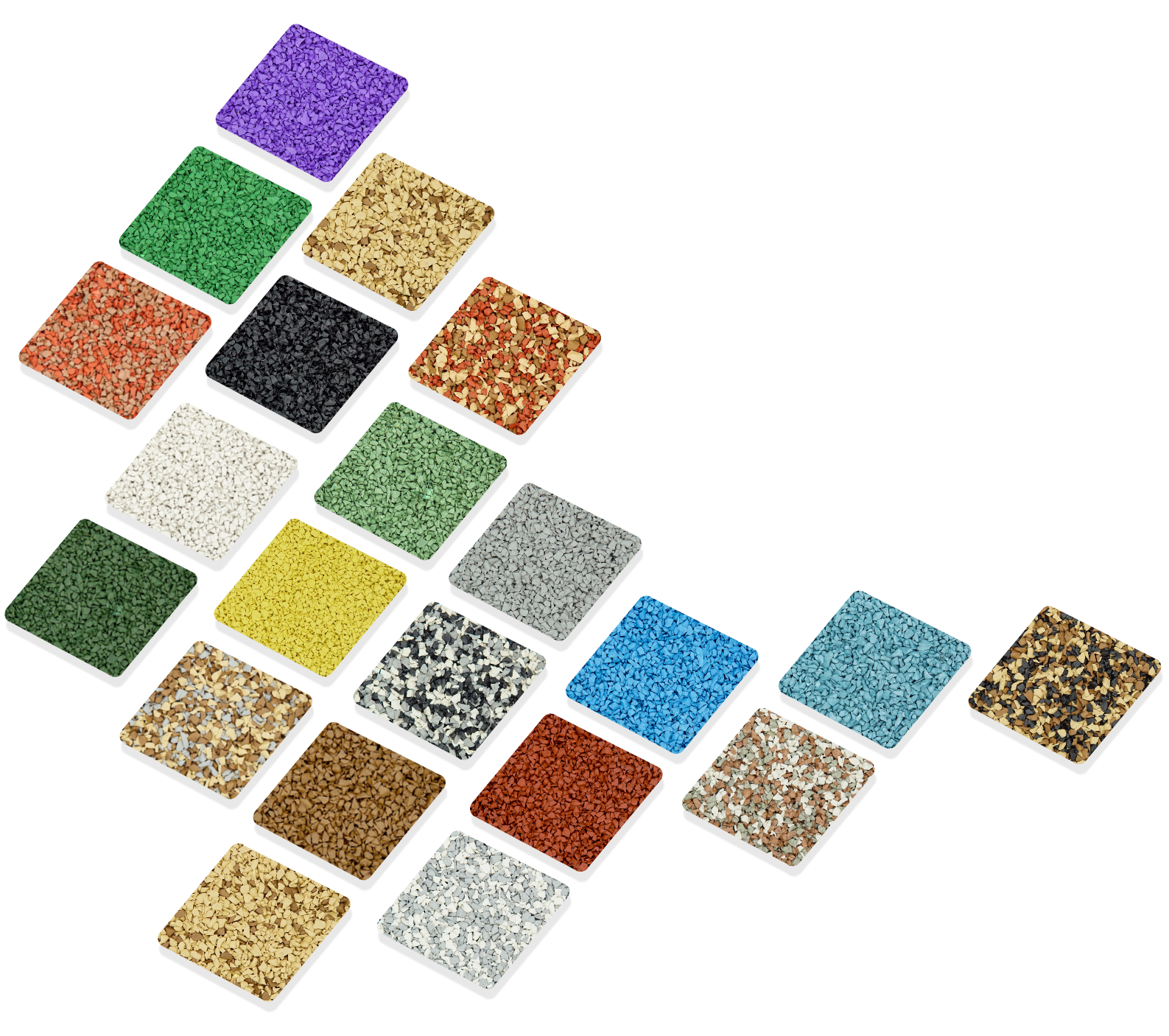 Upgrade Your Space in 3 Easy Steps
Here's how you can make your space more stylish and enjoyable:
Ready to talk about your surfacing project? Fill out our contact form and one of our Softroc® of Southern Utah representatives will get back to you as soon as possible.
We offer a free consultation to learn more about your flooring needs. Our local team can also do in-home measurements to calculate the cost of your rubber surfacing in Southern Utah installation.
3
Get Your Rubber Surfacing Installed
Once your color and design preferences are sorted, our local team will begin the installation process. We can revamp your old flooring in as little as one day!
Industry-Leading Rubber Safety
Surfacing Solutions in Southern Utah
Softroc® of Southern Utah is renowned for its service delivery that is second to none.
We pride ourselves on providing unrivaled rubber surfacing focused on safety and innovation.
Why Choose Softroc®
Rubber Surfacing in Southern Utah
A Smart Investment for Years of Enjoyment
Softroc® is a second-generation company specializing in rubber safety surfacing. Since 1983, we've worked on residential and commercial projects worldwide and installed rubber surfacing for various requirements. With our proven product and extensive experience, we offer unparalleled artistry and lasting solutions.
Need more convincing? Here are more reasons to trust Softroc® for projects like rubber driveway paving in Southern Utah.
Revamping surfaces in your home or business with rubber safety surfacing doesn't have to be financially overwhelming. We offer various payment schemes, including a 12-month, no-interest plan, to help you jump-start your flooring project.
We do away with slow and disruptive installation processes. When you choose Softroc® for your rubber patio in Southern Utah, you can look forward to quick and efficient work. It won't be long before you can enjoy your deck again!
We are proud to offer top-quality products. With that said, Softroc® also provides warranty coverage for your newly laid driveway paving or rubber walkway in Southern Utah to give you peace of mind. Contact us for more information.
What Our Happy Clients Are Saying
The crew did an amazing job laying down my Softroc. Not only do I now have a non slip surface around my pool, but my concrete is protected and my feet stay a lot cooler in the summer! Their crew was timely, professional, and hard working. I'm happy to be apart of the Softroc family!! Can't wait to add more!
The owners and their crew worked so hard on a hot hot day. The job was performed as they promised. I would use them again and again for any surface at my home and would definitely recommend them to anyone considering resurfacing their pool deck, patio, tennis court, outdoor kitchen, etc.! You will be very happy you did!
Incredible product, made our whole complex look like new. The nonslip grip on the stairs is amazing. Going to do around the pool next year.
Amazing job on our pool deck. We are so thrilled.
Couldn't be happier - has my highest recommendation. The company converted my eye sore pool deck into beautiful area that is comfortable to walk on and looks great. The softroc surface was perfect for blending the mismatched concrete into an attractive and uniform deck. The crew were professional, showed up on time, and kept the work area neat. Noteworthy (because its rare) was that the crew had the right number of people to keep on schedule without rushing the job which contributed to the high quality end result.
Excellent Service, On Time and quality product. Very Professional.
The team of professionals met my expectations and then some! The pool deck, patio, and tiki area look beautiful.
Get My Free Softroc® Consultation
Get My Free Softroc® Consultation
"*" indicates required fields
Interested in Franchising?